THIS USER HAS PRESERVED GAUSS' BRAIN

This user is a certified bureaucrat of the Carl Gauss wiki. That means that they do enough work to be trusted with such a high position of leadership. You can ask this user for help whenever you feel like disturbing them or being banned.
"

I am a cynist and a sarc. Do you have a problem with that? If so, go away.

— Minipop56

"
Hi, would you like to learn about Carl Gauss?
CHEESE ALERT! I'm the founder of the Carl Gauss wiki. Be sure to contribute your knowledge of this amazing German mathematician. This wiki is not very developed yet, so we need your help more than ever. Editors make a wiki. To talk to me, you can visit chat at the bottom of this page. As always, have fun editing and reading these articles. Lolplz, I'm joking. Fun is not allowed here.
Carl Friedrich Gauss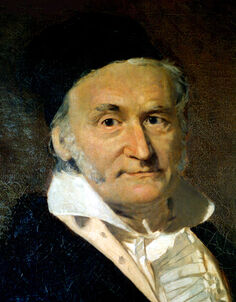 Only Apple (an iTunedSteveJobs video)
Become Part of our Official Design Team
This wiki is still in development, and making a wiki look good is a very important aspect. Our team needs people who have coding experience and design intuition to help make the wiki look like a fully-fledged site with information set out formally to help others learn. To fill out the form, please Create a page located here: Application, obviously inserting your username where it says "Insert Username Here". In the page that you create, please detail your past experience and your coding knowledge. If you are not already an admin, you will have to include why you think you can be trusted with administratorship. When you are done, please post a link to the application on my Message Wall and await a response. If you are accepted, you will also be emailed our current wiki design projects and guidelines for being in our wiki design team.
Community content is available under
CC-BY-SA
unless otherwise noted.